Precise Diecutting - Efficient Processing
Precise Diecutting – Efficient Processing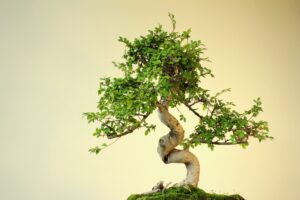 Daiso Europe has been supplying Japanese die-cutting technology to Europe since 2015 and stands out above all for its innovative and process-optimising products for flatbed die-cutters or platens and diemaking accessories.
The company owner Manuel Busch grew up with Japanese die-cutters through his family. Later he worked as a technician for flatbed die-cuttters and corrugated board processing. This is how he came into contact with DAISO CO., Ltd., the largest diemaker and producer of die-cutting consumables in Japan. When Japanese diecutters were delivered, high-performance cutting dies from DAISO CO., Ltd. were always included for the performance tests. In addition to the cutting die, the consumables, such as creasing matrixes, glues and ejection rubbers, as well as processing materials, were also impressive.
Decades of experience and development away from European influences had made it possible for an unrestricted wealth of ideas to emerge. The products are characterised above all by high quality and precision, which increases productivity during die-cutting. Coupled with the different approach to diecut, this has resulted in unique products that were not previously available on the European market (e.g. Suteba – self-adhesive stripping blades).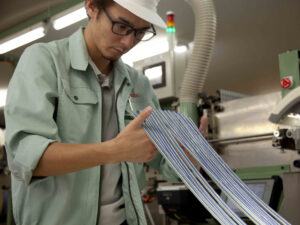 Through the cooperation with DAISO CO., Ltd. and the exclusive right to sell the Japanese products in Europe, the German company Daiso Europe was finally founded.
In the meantime, Daiso Europe has not only become one of the most versatile full-range suppliers in the field of die-cutting technology, but also offers solutions in the field of offline blanking. In addition, useful services such as platen cleaning also play a major role.
Daiso Europe focuses above all on quality and fair prices for its products. According to the motto "Precise diecutting – Efficient Processing", the company therefore mainly offers products from the land of perfection as well as "Made in Germany".
The highly motivated team with technical know-how is always on the lookout for innovative solutions for the die-cutting sector and continues to fire up the development of new products with ever new ideas.