Cleaning Concept
Cleaning of converting machines and workplaces are more and more important. It helps to serve the machine condition and hygienic level for food and pharma packages furthermore it prevents machine stoppings.
A good concept of cleaning materials prevents: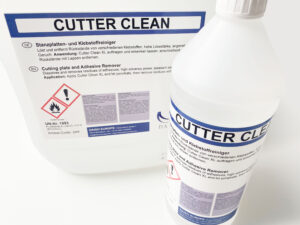 Unpredictable pump stroking and hose blocking of melt/glue
Slippy belts because of dust or powder
Bad printing cause of dirty cliches/stereos and anilox rolls
Long cleaning process on flexo-printers
Polluted packages and boxes
We help you to find the most efficient cleaning products for each application area. Of course we consider all of your safety regulations and support your documentation (safety data sheets, user manual, certificates).